Recently I have this habit craving of desserts. Hmm... good or bad?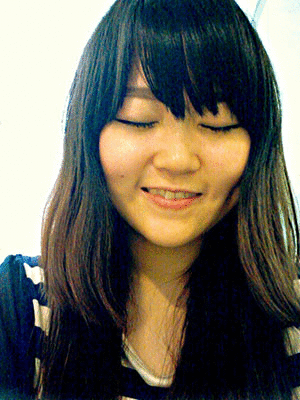 Yea, am addicted to BlackBall lately!!! If you're are following my instagram, I guess you'll know that I've becoming a fan of BlackBall already and I had 2 大黑丸 (BlackBall Signature) in 2 weeks loll. I can't recall back when was the last time I had desserts, I think it's been long time already... I guess no one don't like eating desserts right, especially girls? I find myself craving for desserts the most when I'm in bad mood or hungry moment. lol #girlsbeinggirls
Actually I know BlackBall months ago when I was still studying in college (am officially graduated now). A best friend of mine told me about it, she highly recommend me to try it and kept on telling me how yummy was it.
But I didn't believe her cuz I tried Snowflake once before and I don't like it, somehow it tastes kinda weird to me. I don't know why there are still lotsa people like eating Snowflake, maybe it's just me, I don't like the herbs flavor.
So eventually I thought BlackBall and Snowflake are more or less the same cuz their desserts seem similar to me so I didn't bother to try this kind of desserts again.
Months later, one day, the boyfie told me he had BlackBall with his classmates and he said it was good some more better than Snowflake. I doubt. I asked true or not, I still didn't believe him then he said will bring me go to try BlackBall someday.
And the 'someday' didn't happen until last month, I had my first BlackBall @ Damansara Uptown. lol
Like finally... finally I tried it! I know right, I'm so outdated :(
We ordered BlackBall famous bestseller - The cold BlackBall Signature 大黑丸 RM6.90
Wow! The portion is big enough for two person and value for the money we paid. Looks yummy right? Got lotsa pearls, red beans, taro Q balls, grass jelly and not forgetting the shaved ice placed under those ingredients. I think the combination is just right and perfect which makes me drooling while blogging this. lol
At first, I didn't expect too much from eating this. Then when I eat the first bite, my mind was like
"omg how can on earth there's something yummy like this???" *flying to the heaven* lollll
surprisingly it tastes so much yummy and better than Snowflake!!! The taro balls and pearls are so springly and it has a nice smooth texture, the grass jelly base sweetness level was just right, and I can feel the minty feeling in the back of my throat while eating it.
*thumbs up*
Oh, don't forget to add on the optional evaporated milk, trust me, it tastes extra yummy with it :)
I IZ A HAPPY GIRL OF THE DAY :) HEHE
I will definitely come back for 3rd, 4th time... again!!! *winks*
I even commented on their Facebook page and suggested them to open outlets in Kepong so that I don't have to drive all the way down to the nearest BlackBall outlet @ Damansara Uptown.
For your information, I have to go through a road toll, total of RM3.20 for travelling back and forth. I remember last time there was a outlet @ KL Festival City, Setapak but unfortunately it has closed already. -_- So I really hope they will open an outlet in Kepong, I think I will go and eat every week. lolll